The Episcopal Anglican Church of Brazil (Igreja Episcopal Anglicana do Brasil), like many Anglican provinces in countries which never were British colonies, started as chaplaincies for expatriot English and American citizens. Missionary work among native Brazilians began in 1890 by American missionaries, and resulted in the Brazilian Church becoming a missionary district of the U. S. Episcopal Church in 1899 with its own (American) bishop. It became independent of the U. S. Church in 1965, but continues to have close ties with the Episcopal Church. It has about 100,000 baptized members, concentrated mostly in the far south of the country.
Portuguese translations have been made of all the editions of the American Prayer Book, beginning with a translation of the 1790 edition published in 1860. Although the 1860 translation was not specifically intended for use in Brazil, all subsequent Portuguese editions were, starting with a translation of the 1892 BCP issued in 1898. This was followed by translations of the 1928 BCP made in 1930 and 1950 (below). A later edition in 1988 was based on the 1979 U. S. Book of Common Prayer. The Brazilian Church currently uses a Prayer Book published in 2015 (see below).

---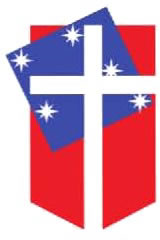 2015
This text is the current Book of Common Prayer, as an electronic edition with very slight revisions (same pagination) released in 2021. It is presented here both as a graphical PDF and in epub format. The PDF version has extractable text, but that text has not been proofread and undoubtedly contains some errors.
Download or read Livro de Oração Comum:
PDF (6MB) or EPUB (4.5MB)
We also have PDF translations into English and Spanish for the Eucharist (Rites 1 & 2), Baptism and Confirmation (i. e., pages 283-420 & 543-595):

Download or read:
English
English & Portuguese on facing pages
Español
Español y portugués en páginas opuestas
Many thanks are due to Dr. L. C. Teixeira Coelho, Custodian of the Book of Common Prayer of the IAEB, who supplied the texts and permission to publish them here.
The IAEB thanks the Episcopal Evangelism Society, Latino Ministries of the Episcopal Church, and Trinity Wall Street for support in producing the translations.
Note that the texts are all under a Creative Commons license: attribution, no commercial use, no derivatives.

Sumário
Certificado 13
Certificate
Prefácio de 1549 15
1549 Preface
Prefácio de 2015 19
2015 Preface
Normas para o Ano Cristão 21
The Christian Year
Datas Móveis do Calendário 2016-2050 45
Movable Dates of the Christian Year, 2016-2050
Ofícios Diários da Palavra 47
The Daily Offices
Oração da Manhã 59
Morning Prayer
Oração do Meio Dia 95
Midday Prayer
Oração da Tarde 102
Evening Prayer
Oração da Noite (Completas) 135
Compline
Orações Diárias para Uso Individual ou em Família 149
Daily Prayers for Individuals or Families
Liturgias próprias para Dias Especiais na Tradição Cristã 173
Liturgies for Special Days
Quarta-Feira de Cinzas 175
Ash Wednesday
Domingo de Ramos 187
Palm Sunday
Quinta-Feira Santa 197
Maundy Thursday
Sexta-Feira da Paixão 217
Good Friday
Sábado Santo 263
Holy Saturday
Grande Vigília Pascal 267
Great Vigil of Easter
Santa Eucaristia 283
Holy Eucharist
Santa Eucaristia Rito 1 289
Holy Eucharist Rite 1
Santa Eucaristia Rito 2 306
Holy Eucharist Rite 2
Orações Eucarísticas A, B, C, D, E, F e G 314
Eucharistic Prayers A, B, C, D, E, F and G
Santa Comunhão sob Circunstâncias Especiais 355
Holy Communion under Special Circumstances
Uma Estrutura para Celebração da Santa Eucaristia 371
An Order for Celebrating the Holy Eucharist
Próprios do Ano Cristão 377
Propers for the Christian Year
Orações do Povo 379
Prayers of the People
Sentenças de Ofertório 406
Offertory Sentences
Prefácios Próprios 409
Proper Prefaces
Bênçãos Opcionais 415
Optional Blessings
Coletas 421
Collects
Liturgias de Iniciação 543
Initiation Liturgies
Santo Batismo 548
Holy Baptism
Confirmação e Recepção 564
Confirmation and Reception
Celebração conjunta do Santo Batismo,
Confirmação e Recepção 577
Joint celebration of Holy Baptism, Confirmation and Reception
Liturgias e Ofícios Pastorais 597
Liturgies and Pastoral Offices
Santo Matrimônio 601
Holy Matrimony
Ação de Graças pelo Nascimento ou Adoção de uma Criança 613
Thanksgiving for the Birth or Adoption of a Child
Bênção da Saúde 621
Blessing for Health (Ministration to the Sick)
Ofícios Funerais e Memoriais 633
Funeral Offices and Memorials
Ministração à Hora da Morte 638
Ministration at the Time of Death
Ministração após a Morte 646
Ministration after Death
Ofício Funeral 658
Funeral Office
Ofício Memorial 672
Memorial Office
Ritos de Ordenação e Consagração Episcopal,
Presbiteral e Diaconal 685
Rites for the Ordination and Consecration of Bishops, Priests and Deacons
Ordenação e Consagração de um Bispo ou Bispa 693
Ordination and Consecration of a Bishop
Ordenação de um Presbítero ou Presbítera 715
Ordination of a Priest
Ordenação de um Diácono ou Diácona 736
Ordination of a Deacon
Litania para Ordenações e Consagrações 754
Litany for Ordinations and Consecrations
Saltério 761
Psalter
Lecionário Comum Revisado 979
Revised Common Lectionary
Domingos e Festas Principais 979
Sundays and Principal Feasts
Ofícios Diários 1011
Daily Offices
1950
The 1950 text used here was published in Porto Allegre, Brazil, and appears to be a complete translation of the 1928 American BCP with no significant changes other than the obvious ones of changing the prayers for the US President and Congress.
The text was very kindly suppplied and transcribed by the Rev. Stephen Dass.
Livro de Oração Comum
e Administração dos Sacramentos e Outros Rítos e
Ceremônias da Igreja
Segundo o Uso da
IGREJA EPISCOPAL BRASILEIRA
Com o SALTÉRIO ou OS SALMOS DE DAVÍ
Tábua do Conteúdo
Ratificação do Livro de Oração Comum
Ratification of the Book of Common Prayer
Prefácio
Preface
Concernente ao Serviço da Igreja, incluindo o Uso do Saltério e Lecionário
Concerning the Service of the Church, including Use of the Psalter & Lectionary
Salmos e Lições para o Ano Cristão
Psalms & Lessons of the Christian Year
Calendário
Calendar
Tábuas e Regras para as Festas Móveis e Imóveis, com os dias de Jejum e Abstinência durante o Ano e os Dias de Súplica Solene
Tables & Rules for the Moveable & Immoveable Feasts ...
Tábuas de Precedência
Table of Precedence
Tábuas para Achar os Dias Santos
Tables for Finding Holy Days
Ordem para a Oração Matutina
Order for Morning Prayer
Ordem para a Oração Vespertina
Order for Evening Prayer
Orações e Ações de Graças
Prayers & Thanksgivings
Litania
Litany
Ofício Penitencial para Quarta-feira de Cinza
Penetential Office for Ash Wednesday
Ordem para Administração da Ceia do Senhor ou Santa Comunhão
Order for the Administration of the Lord's Supper, or Holy Communion
Coletas, Epístolas e Evangelhos
Collects, Epistles, & Gospels
Adminstração do Santo Batismo
Ministration of Holy Baptism
Ofícios de Instrução
Offices of Instruction
Ordem da Confirmação
Order of Confirmation
Solenização do Matrimônio
Solemnization of Matrimony
Ação de Graças depois do Parto
Thanksgiving of Women after Child-birth
Ordem para a Visita aos Enfermos
Order for Visitation of the Sick
Comunhão dos Enfermos
Communion of the Sick
Ordem para o Ofício de Sepultura
Order for the Burial of the Dead
Ofício de Sepultura de uma Criança
Office for the Burial of a Child
Saltério ou Salmos de Davi
The Psalter, or Psalms of David
Ordinal, ou Fôrmula de conferir as Ordens Sacras de Bispo, Presbítero e Diácono
The Ordinal, or the Form of Making Bishops, Priests, & Deacons
Litania e Sufrágios para Ordenações
Litany & Suffrages for Ordinations
Fôrmula de Consagração de Igreja ou Capela
Form for the Consecration of a Church or Chapel
Oficio de Institituição de ministros em Paróquias ou Igrejas
Office of Institution of ministers into Parishes or Churches
Catecismo
Catechism
Fôrmulas de Oração para Uso das Famílias
Forms of Prayer for the Use of Families
Artigos de Religião
Articles of Religion