What's Happenin' 'round the Diocese
Summer Camp Reunion/Movie Night/Sleepover
over 18 waiver child waiver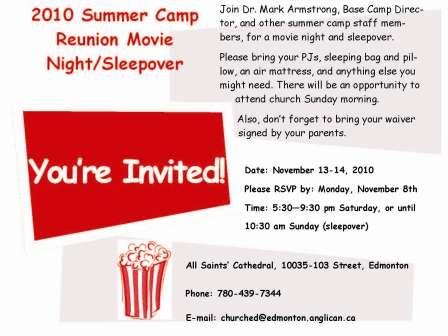 Meet Lauren Milner, Youth Social Justice Advocate for the Diocese of Edmonton!

Lauren's passion is to help those in need. As a youth leader at St. Paul's, Edmonton, and now the Youth Social Justice Advocate for the diocese, she is inspiring young people to get involved and make a difference. Some of the causes Lauren has put her heart into include: building houses in the slums of Chile, mission work in Kenya, and most recently she helped coordinate the Community Action project (CAP) here in Edmonton. She is now off to Burundi, Africa, with an organization called Youth for Christ, to deliver supplies to an orphanage. To find out how you, too, can get involved, send Lauren an emal at laurenmilner16@hotmail.com.
Students are welcome to drop by the Anglican Student Ministry Centre, located in the HUB Mall on the University of Alberta campus, and chat with University Chaplain Sue Oliver.
The Worship Room


A free community supper and worship service held Sunday evenings at St. George's church, 11733-87 Ave. (next to Lister Hall). Come and feed your body, mind and spirit!
Summer Camps:
All the details on Summer Camp Programs!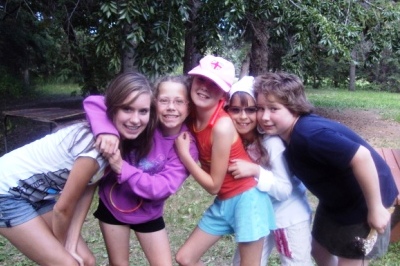 Click on the following links for more info:
For information on events or youth ministry information in the diocese,
contact the Synod office at (780) 439-7344.