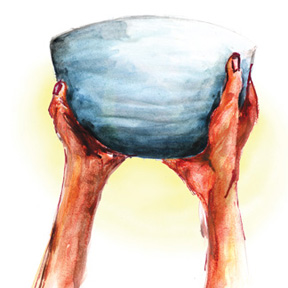 Diocesan Strategic Focus
Click here to view the Diocesan Strategic Focus or click here for a printable version.
Letting Down the Nets
The Diocese of Edmonton applied to be, and was selected as, a 'pilot diocese' for the Letting Down the Nets program of General Synod. More information about Letting Down the Nets.
Diocesan Profile
At our meeting with members of General Synod on September 30, 2005, a Diocesan Profile presentation was made. Click here to see the presentation.
Planned Giving
Planned Giving means structuring your gift to achieve personal financial goals while giving vital support to your church - a cause you believe in while maximizing tax benefits. Click here for more information about Planned Giving.
Articles from the Planned Giving Office

Planned Giving Policy and Guidelines
Stewardship and Financial Development Committee
Strategic Plan update as presented at the 59th Synod.
Take a moment for the Personal Time & Talents Audit.